80 Acres of Dreams:
Irving's Early Years

"80 Acres of Dreams: Irving's Early Years" documentary will be the subject of the Irving Heritage Society's program on Tuesday, January 31, at 7pm in the South Library, 601 Schulze. This story of early Irving from 1850 until just after World War II was created by Jim Pullum and John Everett. Paul Wahlstrom, former Executive Producer for Irving Community Television Network, will introduce the film. Reflections of Irving will be provided by Heritage Society members former Mayor Marvin Randle, former Mayor Dan Matkin, and longtime Irving resident Martha Watson.
The public is invited to join the Heritage Society for the evening. No reservations are needed and admission is free. Refreshments will be served. The film will be shown immediately after a brief business meeting at 7pm.
For more information, call 972-252-3838.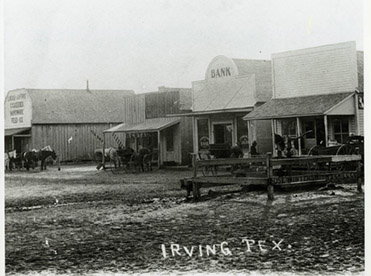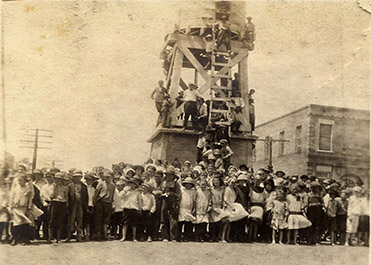 Photos courtesy of Irving Archives Main Street – West Side – 2nd block School children at the water tower 1914