Heritage House Tour & Fire Safety outreach

October is Fire Safety Month and the Heritage Society along with the Irving Fire Department will include an educational outreach in the first Sunday tour program. Toy fire trucks large and small will be on display during the monthly tour of the Irving Heritage House on October 1, from 3pm-5pm. Heritage Society member Andy Lucas will exhibit part of his extensive collection which includes very small and detailed replicas of fire trucks to ones brought to him from Japan. The Heritage House is a Recorded Texas Historic Landmark and is located at 303 South O'Connor. Admission is free and the tour includes a visit to Mary's Playhouse in the back garden area.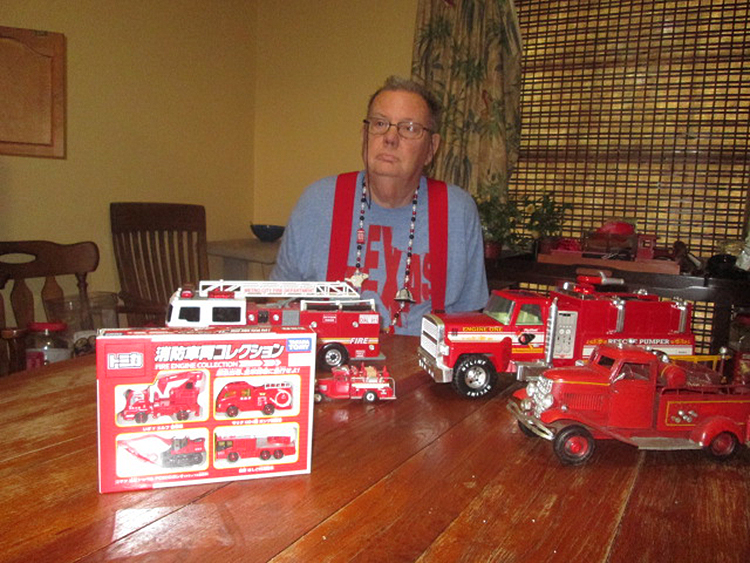 According to the City's website, the Irving Fire Department was formed in 1925 as a volunteer Fire Department after a fire started in the only schoolhouse in Irving. R.V. Leach was elected Chief. Their equipment was a four-wheeled pull cart with a 20 gallon water barrel, a hand pump and buckets, broom, and small ladder. The City was one square mile at the time. Volunteers were alerted of a fire by a light and siren on top of the old water tower in downtown Irving. Rumors say that the first fire chief would shoot his gun into the air to summon the volunteers too.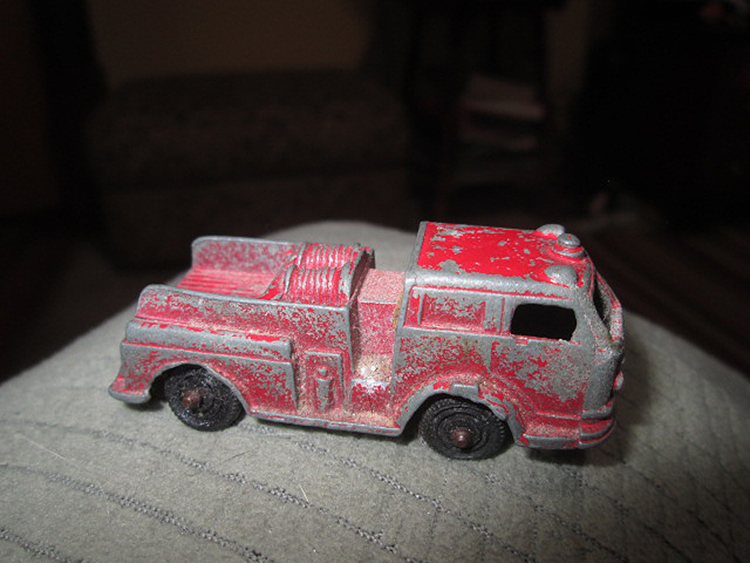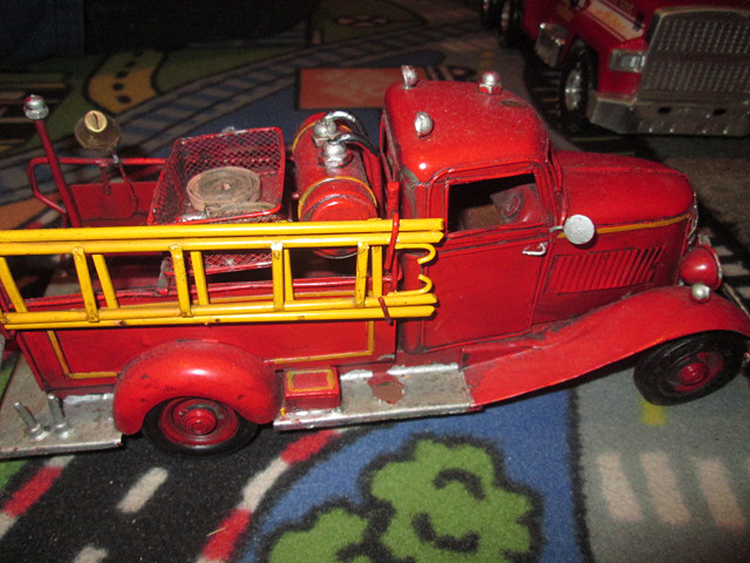 Photos are from the Andy Lucas' toy fire truck collection.

The public is invited to attend the free event on October 1. For more information call 972-252-3838.