Heritage House exhibits bridal gowns

In a bedroom called "The Bride's Room, " wedding gowns spanning several decades, are displayed in the Irving Heritage House. Located at 303 South O'Connor, the Heritage House will be open Sunday, June 4, from 3pm – 5pm. Docent led tours begin at 3pm and 4pm. Admission is free. Group tours may also be scheduled on alternate days. The Heritage House is a Recorded Texas Historical Landmark.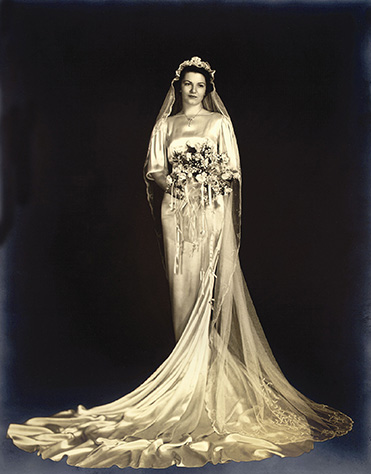 On display is the 1903 wedding gown, coat and slippers worn by Mrs. J.O. (Agnes Sueppel) Schulze of Iowa City, Iowa. It was custom designed and made by Marshall Field of Chicago. Given by her daughters to the Irving Heritage Society, the gown was lovingly and painstakingly restored by Amy Senter of Irving. It took her about two years to complete this task, finished in 1997.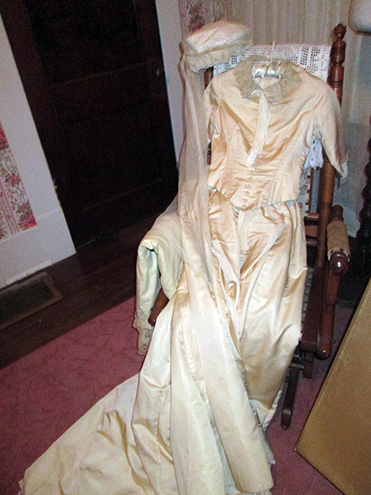 With wallpaper similar to the original pattern used when the house was built in 1912, this bedroom contains furniture, bed, dresser and washstand originally the property of the Paschal P. Tuckers of Dallas, Mrs. Virginia Schulze's parents. It is Victorian walnut with burl walnut inlay. The bedspread was crocheted by Mrs. Tucker to fit the bed.

In the garden area behind the Heritage House is Mary's Playhouse. Originally a chicken coop, it was converted as a playhouse for the young Mary Schulze in the 1920's. It contains many toys, books, and items belonging to Mary and her brother Charles.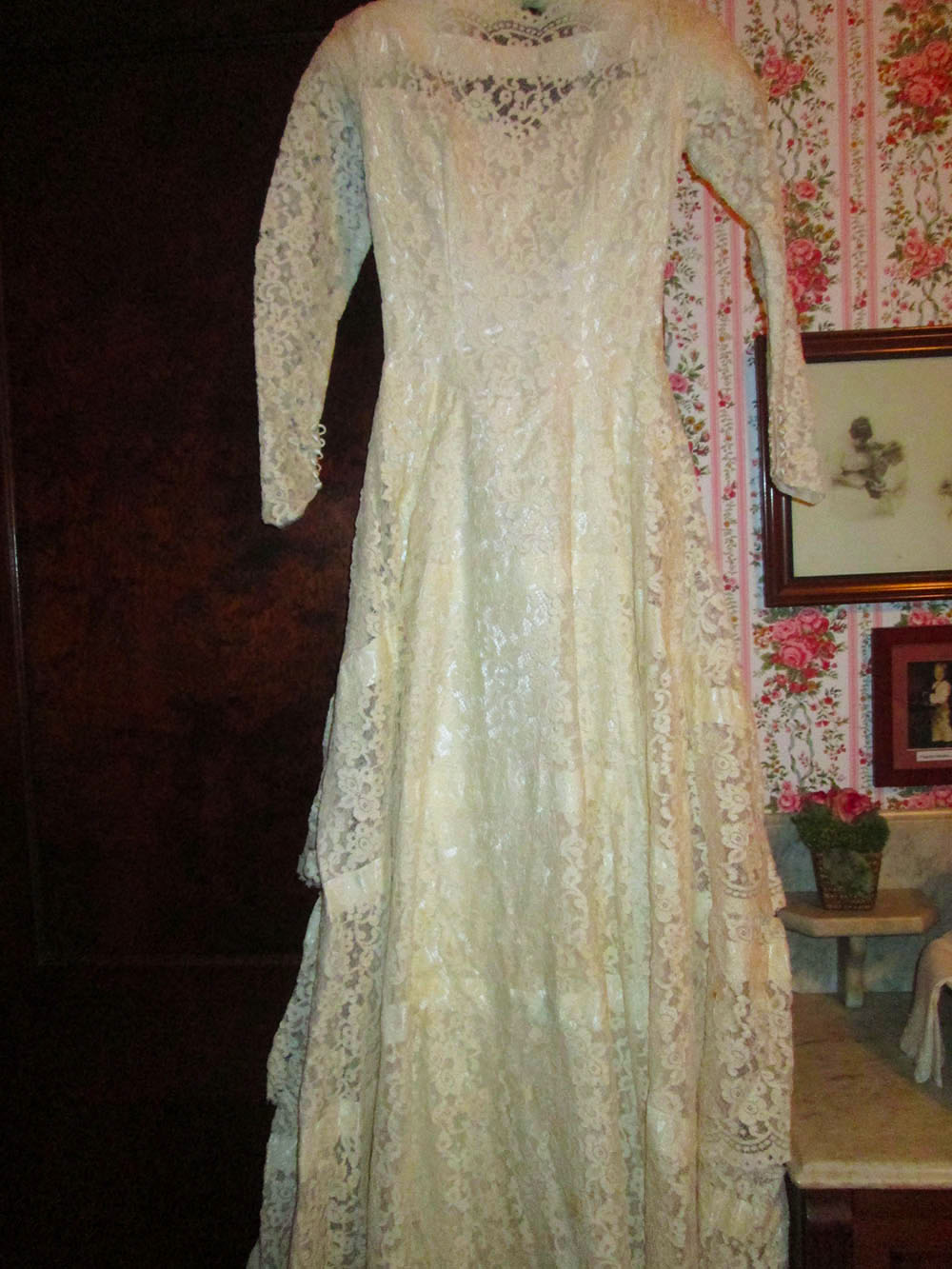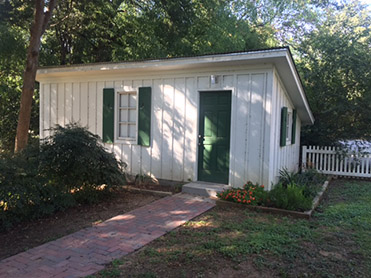 Mary's Playhouse

For more information, contact 972-252-3838.