Four Trivia Teams Move to the Final on April 29

Ten teams were scheduled to play Irving Trivia on Saturday, April 22, as part of the Celebrating Irving : The City and The Man April events. Four of those teams will now advance to the finals which will be held on Saturday, April 29 at 10am in the Valley Ranch Library. Emcee Craig Boleman juggled the questions for the teams during the preliminaries. Questions are based on the life and works of Washington Irving, the history of Irving and local current events. A number of tie breakers were required for many of the rounds.
Advancing to the finals this year will be the current champions from the Irving Convention and Visitors Bureau competing again a new team of the Ladies of the iGang. The La Cima Heritage Committee will face off against the Irving Arts Center team. The competition is free and open to the public. It is sponsored by the Irving Heritage Society, Irving Public Library, Irving Art Association, Irving Independent School District, Irving Black Arts Council, National Scouting Museum, Boy Scout Troop 773 and the City of Irving. For more information, call 972-252-3838.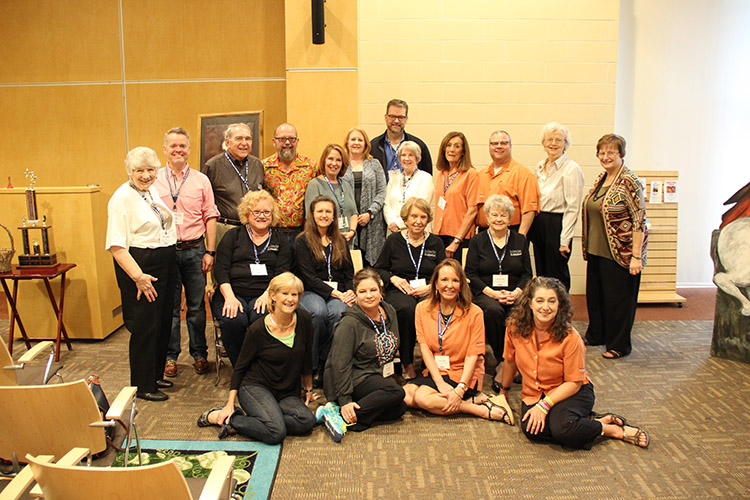 Final Four Teams - left to right

Front row – Donna Bourgeois, Heather Schmidt, Diana Pfaff, and Maura Gast

Seated – Rosemary Robbins, Deneice Chavez, Anne Pfaff and Virginia Meler

Standing – Mary Higbie, Craig Boleman, Joe Kobos, Kenny Chavez, Jill Martinez, Kass Prince, Todd Hawkins, Judy Pierson, Clem Lear, David Cole, Eleanor Bell and Lea Bailey

Trivia emcee for preliminary rounds – Craig Boleman