Grant Wood: Celebrating the Heart and the Heartland of America

University of Dallas professor of art emeritus, Lyle Novinski, will present a lecture on Grant Wood and other artists of the Regionalist Movement on Thursday, April 26, at the Irving Arts Center, 3333 N. MacArthur. Preceded by a gallery tour of Wood's art work at 6:30pm, the lecture will be given in the Dupree Theater at 7:30pm. Presented as part of the Celebrating Irving: The City and The Man series and in conjunction with the Irving Arts Center exhibit, the tour and talk are free and open to the public.
Emphasizing the work of Wood, Novinski's talk also will encompass Thomas Hart Benton, John Steuart Curry and a few others of the Dallas connection to the Regionalist Movement. It will discuss the relationships between the social, artistic and political forces that shaped the great popularity of the Movement. The Regionalists focused their artistry on the heart and heartland of the America of the 30's. Their work both reflected and influenced the culture of the time extending into our films, music, and dance.
For more information, call 972-252-3838.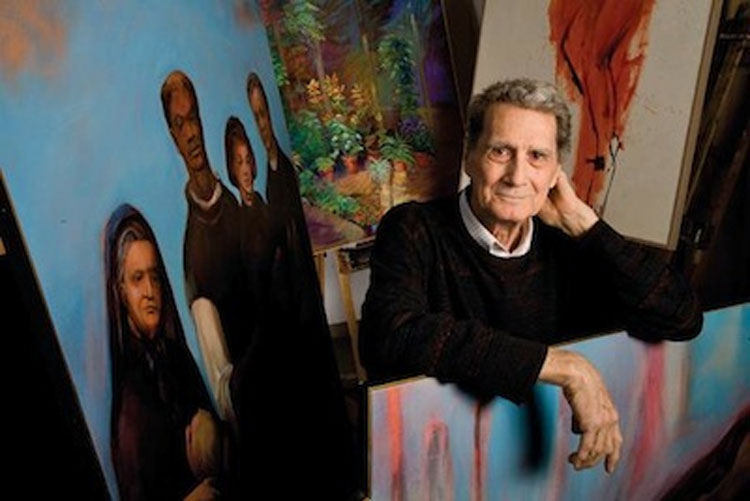 Lyle Novinski