Heritage House tours

One hundred and ten years ago, Fred Joffre built a house for C.P. Schulze and his new bride Virginia. It was located on Iowa Street in the new town of Irving, Texas. That house is today known as the Heritage House and the street became O'Connor Road. Located at 303 South O'Connor Road, the Heritage House is a tour home and has been designated as a Recorded Texas Historic Landmark.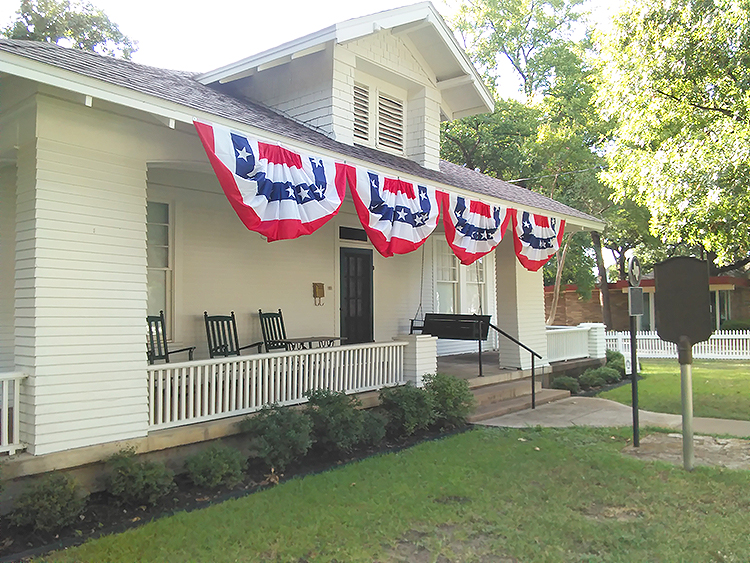 This prairie-style bungalow has cypress siding, a low-hipped roof, a large porch and gabled dormer, which were signature features of the style of early 20th century houses in the area. The Schulze family was the only family to live there. Many visitors comment that they feel like they have stepped back in time, though it was a very modern house for that period.



Visitors will be welcomed for the First Sunday Tours on Sunday, September 4, from 3pm – 5pm. Admission is free. The tour includes Mary's Playhouse in the back garden area. Built as a chicken coop, it was converted in the 1920s as a playhouse for the young Schulze daughter Mary. A number of the items in the playhouse include toys that had belonged to Mary and her brother Charles.

Each visiting family will receive a complimentary book on the history of Irving From Rails to Wings. For additional information, call 972-252-3838.