John W. & Margie Stipes Elementary

John W. & Margie Stipes Elementary School, located at 3100 Cross Timbers Dr., opened in August 2006 as the 20th elementary school in Irving ISD. The school was built in a newly developed residential area on land that was once part of the Graff Farm. The school's name is the first to be named for a married couple and honors two of Irving ISD's most ardent supporters.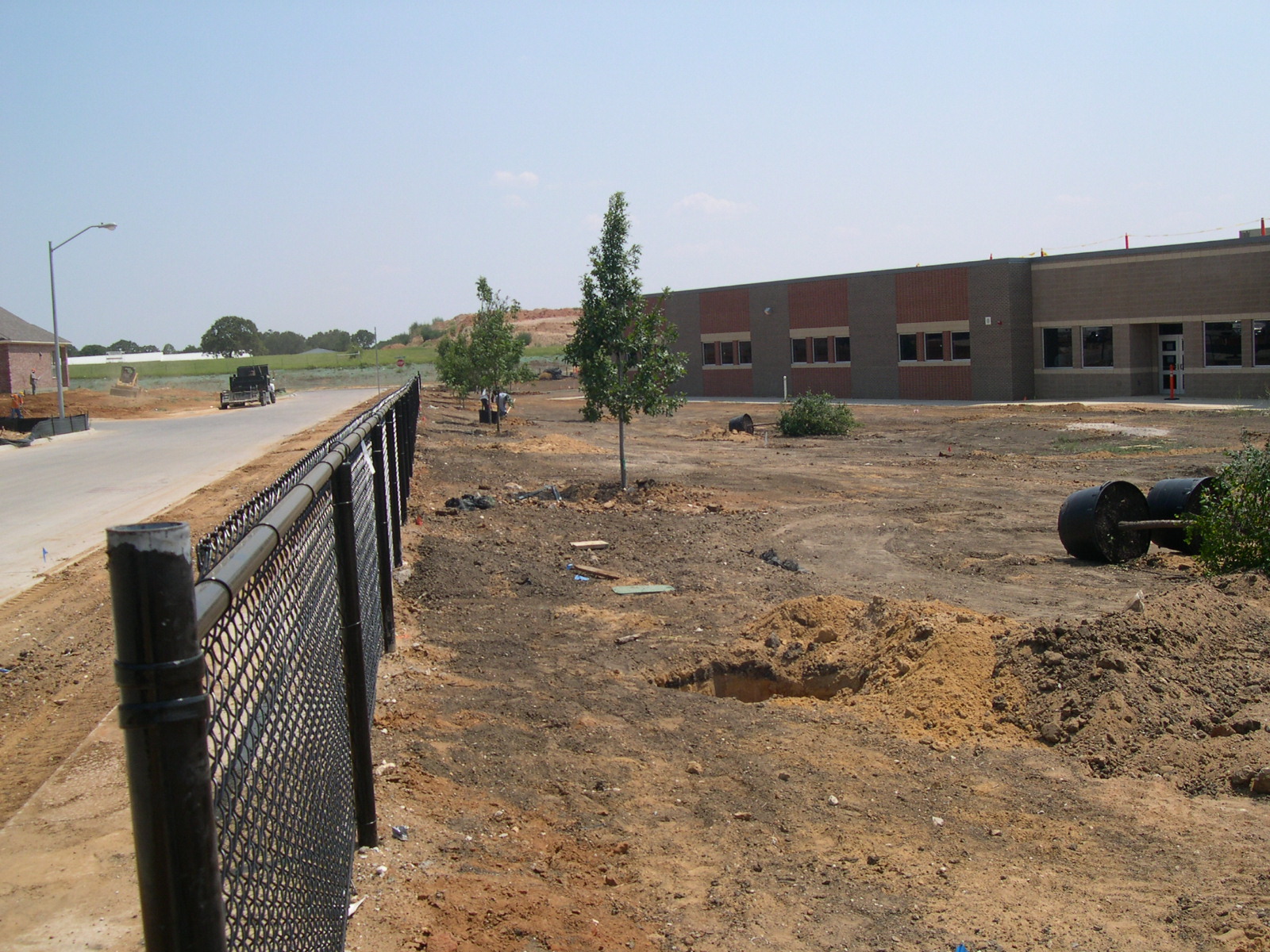 Stipes' first principal was Marty French. Other principals have included Dr. Jackie Gorena and Bonnie Richardson. The current principal is Kelly Giddens (2019).

John Wesley Stipes, III, was born November 5, 1929 and grew up in Texarkana, Arkansas. He graduated from Texarkana Texas High School, where he played football. On April 10, 1949, Mr. Stipes married the former Marjorie Williamson. In 1953 the Stipes moved to Irving where they reared their three children, Larry, Randy, and Stacie. Mr. Stipes worked for American Airlines until his retirement in 1983. At his retirement, he was AA's zone managed for the Dallas area. John passed away July 28, 2001, and is buried in Oak Grove Memorial Gardens in Irving.

During his lifetime, Mr. Stipes served his community through his church and the Irving ISD. John was a deacon at Irving's First Baptist Church for 43 years. In 1970 he was elected to the Irving ISD Board of Trustees where he served for 15 years and was twice elected President of the Board. Mr. Stipes served as director of the Texas Association of School Boards, as well as president of the Irving Schools Foundation.
Marjorie K. Williams Stipes, known better as Margie, was born on December 25, 1929. She spent her childhood in San Saba, Texas before moving to Texarkana. Mrs. Stipes graduated from Texarkana Arkansas High School where she was a cheerleader. When the Stipes moved to Irving, Margie became an active volunteer in her new hometown. She volunteered at her church and at the schools where her three children attended. Mrs. Stipes has served as president of the Nimitz High School Booster Club for at least 8 terms and continues to actively support all the Irving ISD schools. On the opening day of Stipes Elementary School in 2006, she personally greeted the students as they entered the main entrance. She continues that tradition to this day. Margie is an advocated for all public school students. Margie is active in Keep Irving Beautiful, Irving Women's Network, and the Irving Schools Foundation. In 2014 Mrs. Stipes was inducted into the Irving ISD Athletic Hall of Fame in recognition of her support for all Irving's school athletes.

Both John and Margie received Texas and National PTA Life Membership from the Irving City Council of PTAs, the Golden Apple for volunteer service to Irving ISD, and in 2001 the High Spirited Citizen Award from the Irving Convention and Visitors Bureau. The John and Margie Stipes Scholarship was endowed through the Irving Schools Foundation and is annually awarded to a Nimitz High School graduate who plans to earn a degree in education or athletic training.

At the Nimitz High School 50th Birthday Celebration, August 17, 2018, Connie Cardwell Kilday posted this comment on Facebook concerning Margie: "The highlight was having Nimitz' biggest fan and the Mama, Grandma, or Great Granma to many a Nimitz student, staff and faculty member present to join in the celebration! A Nimitz High School event without Margie Stipes is not even worthy of being called an event."

Sources:

Research from the following websites, https://www.dallasnews.com/news/news/2014/05/02/debbie-fleck-university-of-dallas-recognizes-student-authors, http://irvingschoolsfoundation.org/john-and-margie-stipes-scholarahip/, and http://irving.net/irvingwiki/index.php?title=Stipes_Elementary_School.

This web page was created July 2019 by the Celebrating Irving Committee of the Irving Heritage Society with the research assistance of Sandra Bennett. Photos used with permission of Irving ISD and Irving Archives and Museum. Quote from Connie Kilday used with permission.